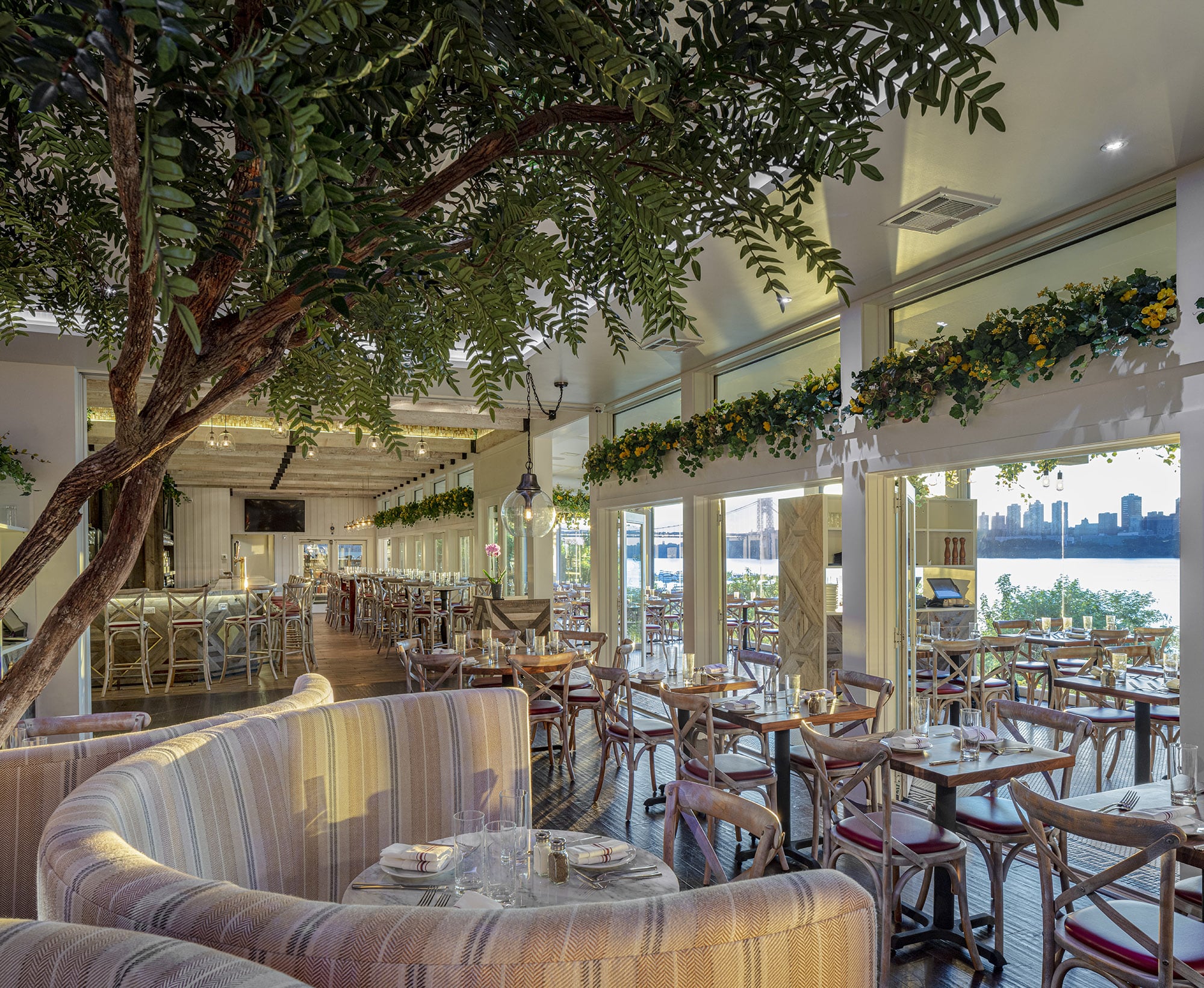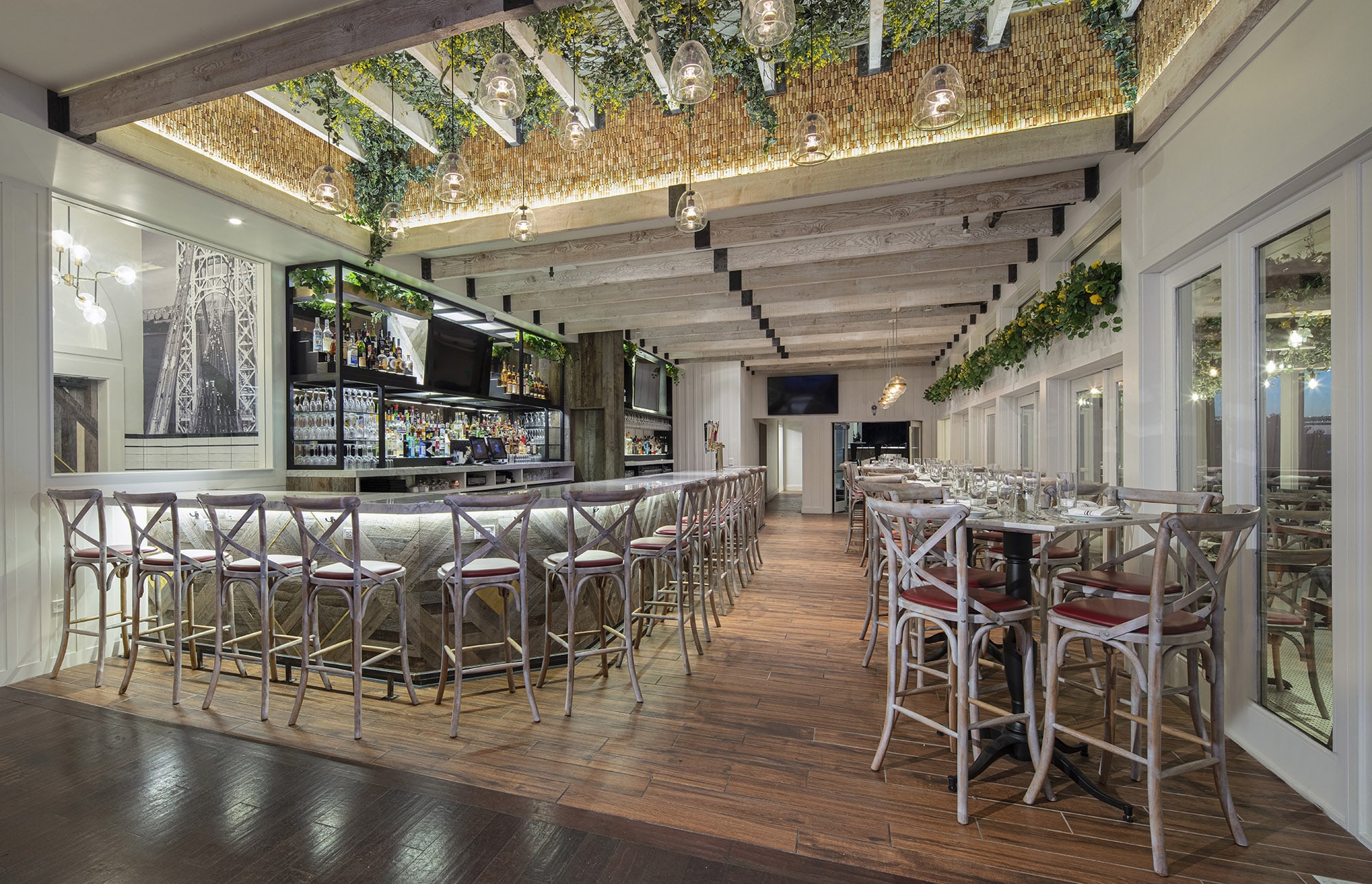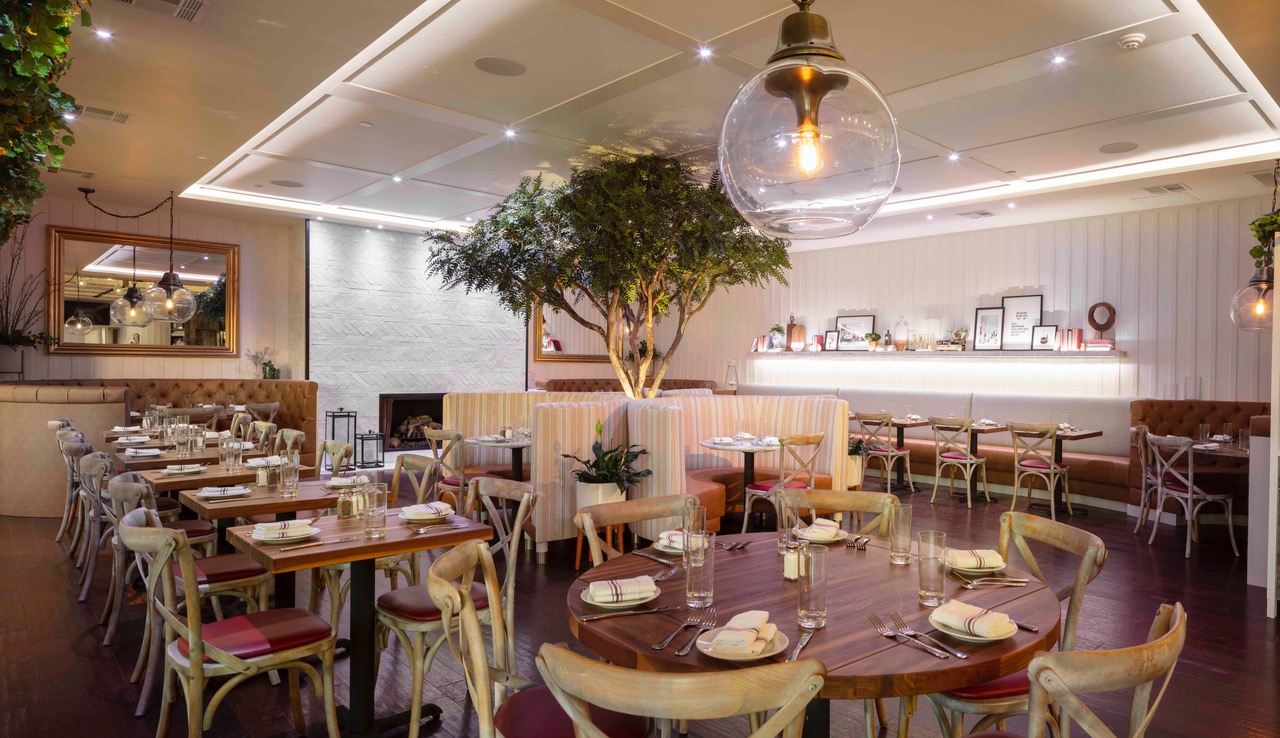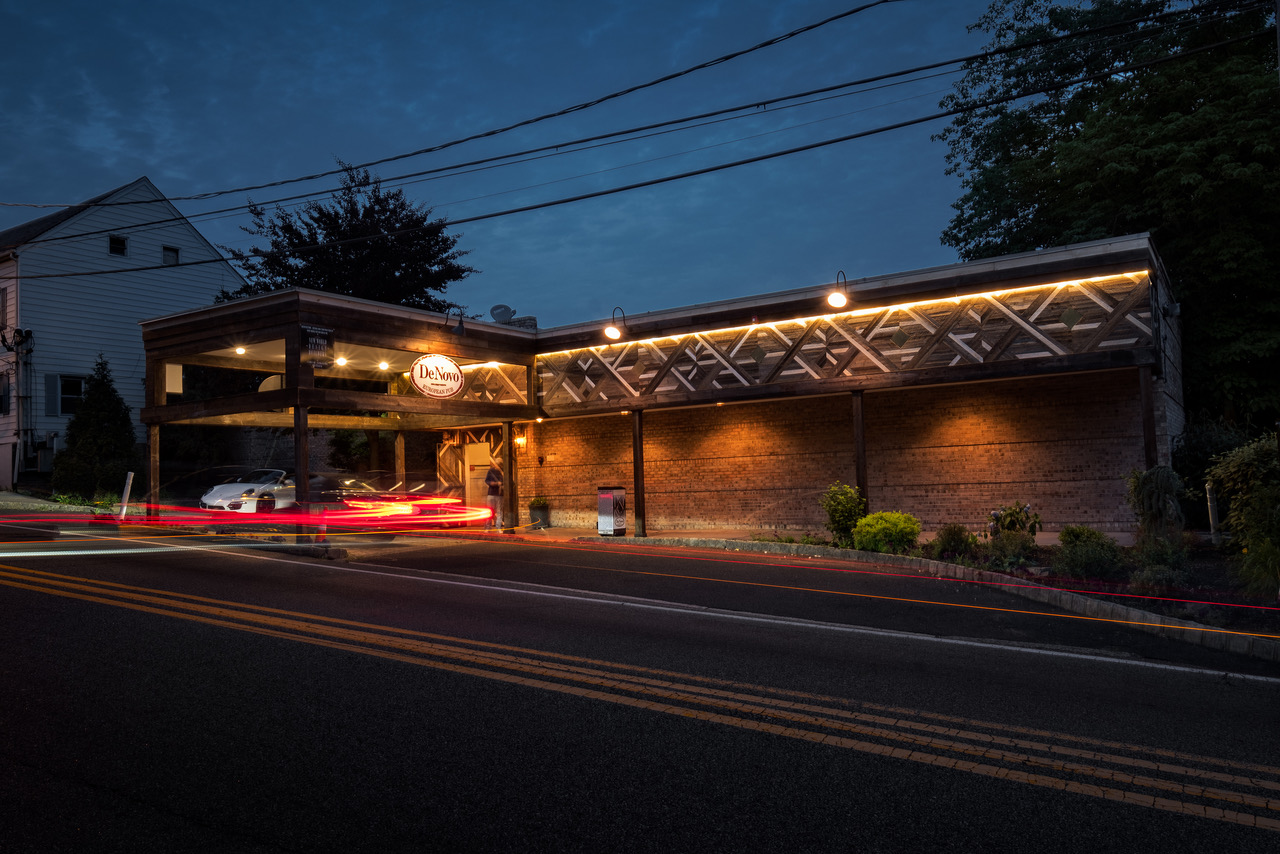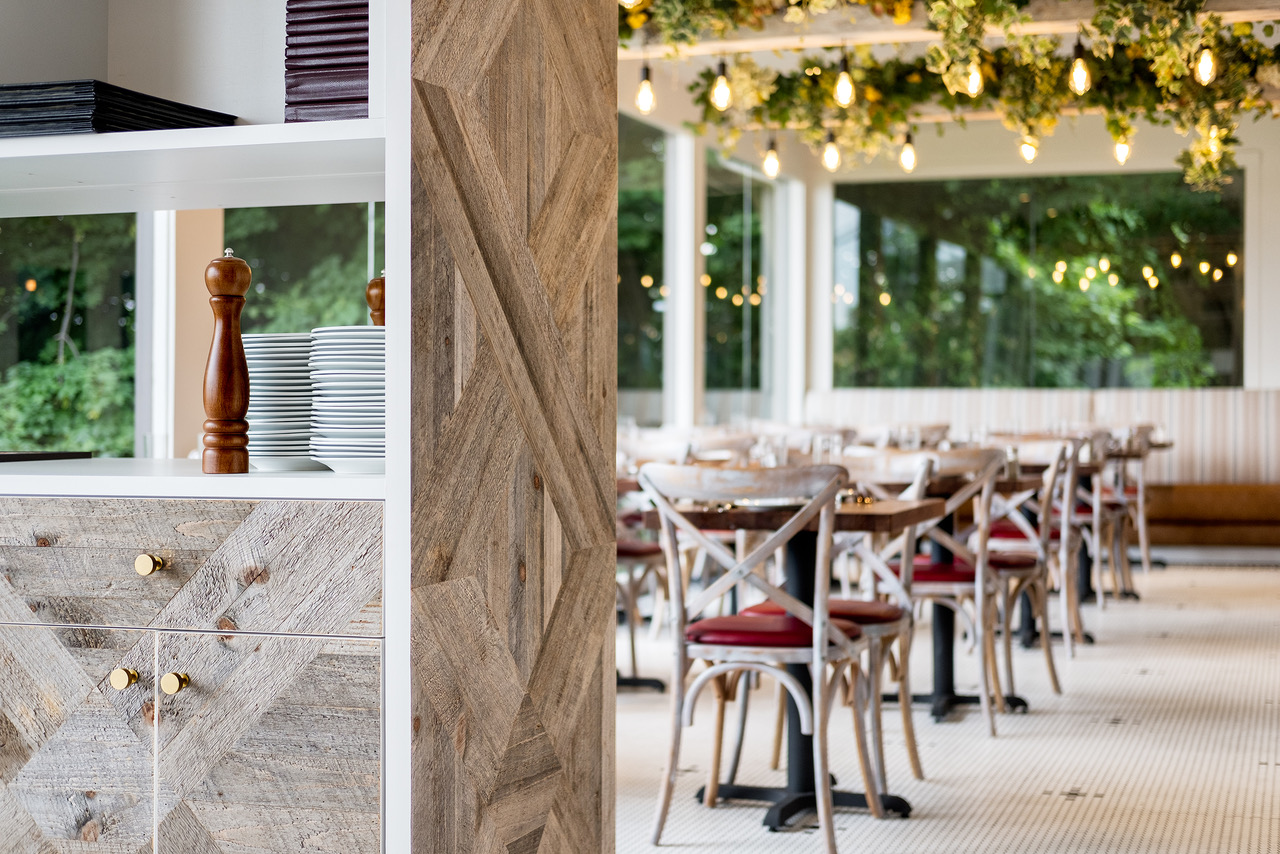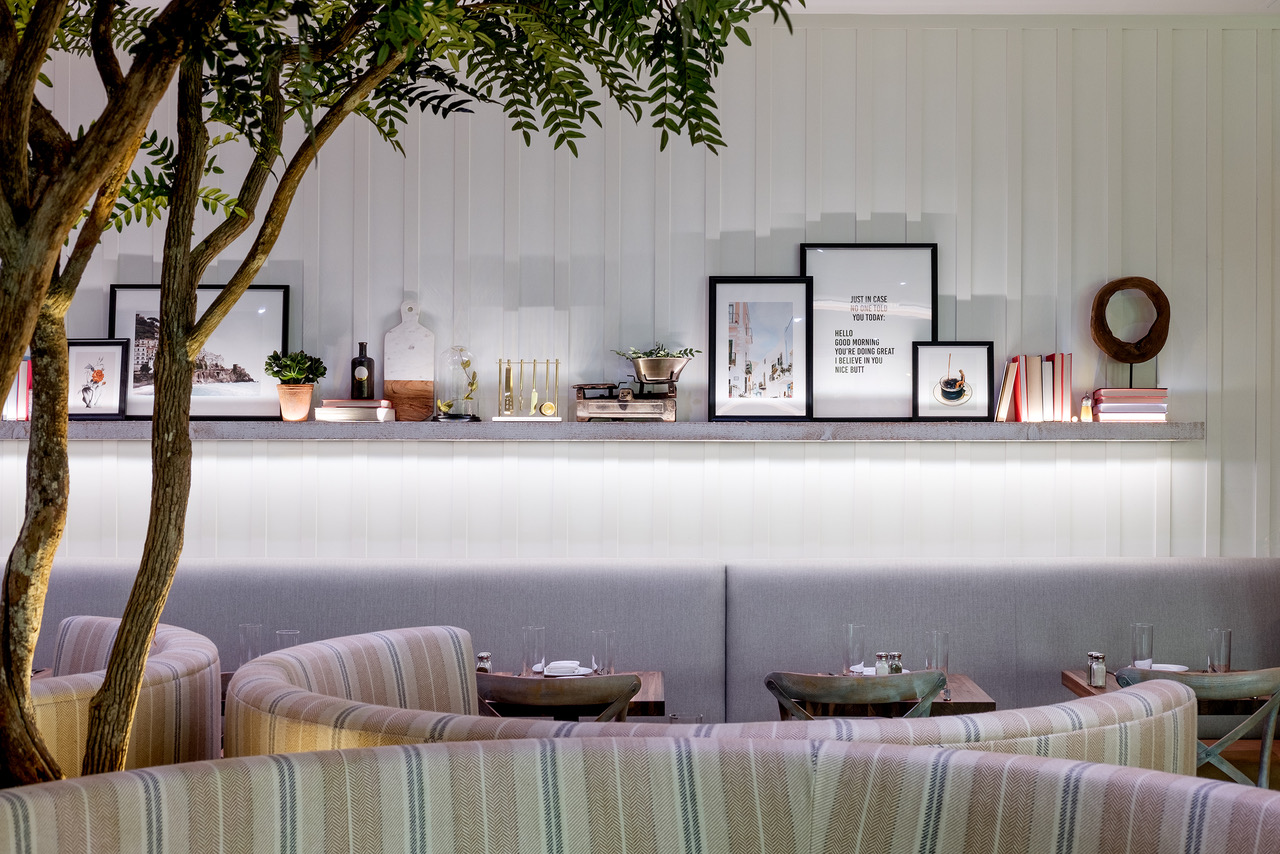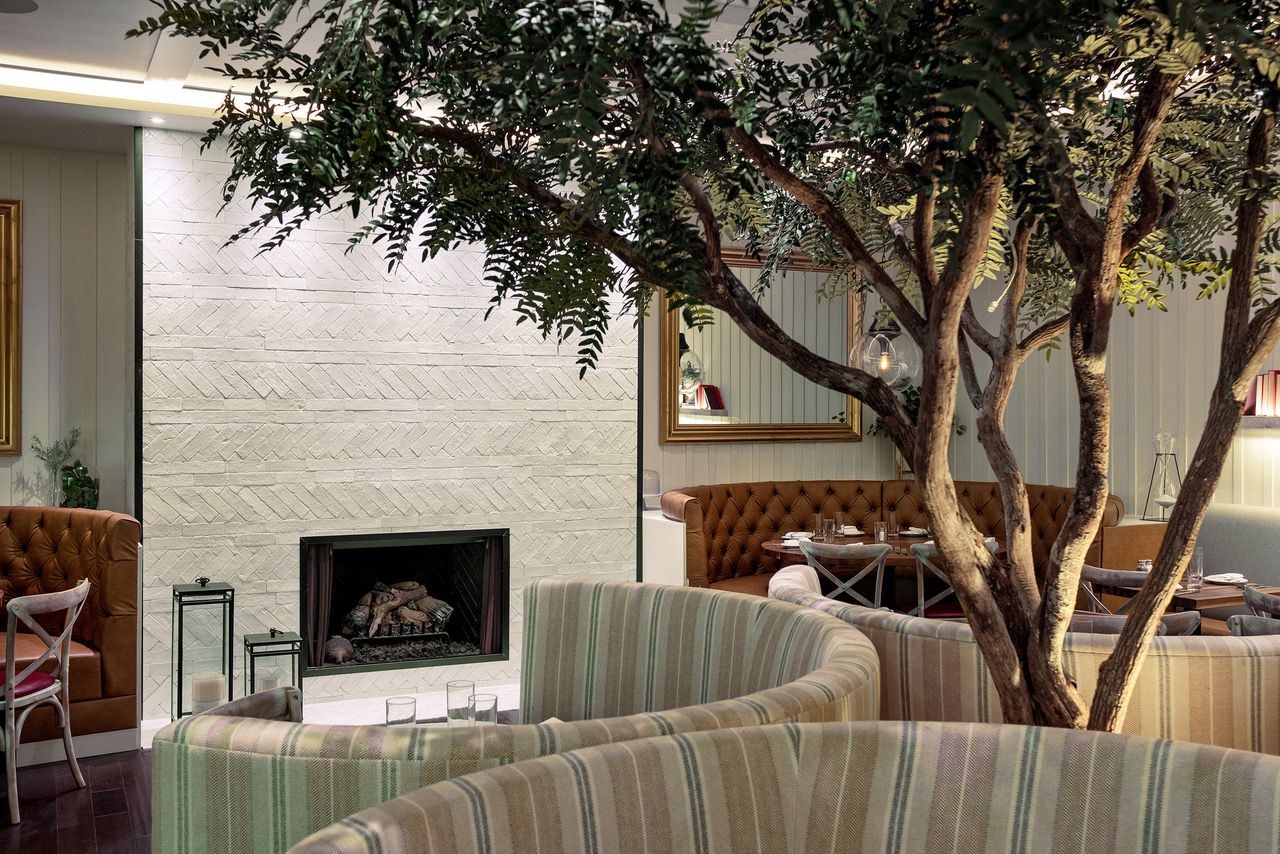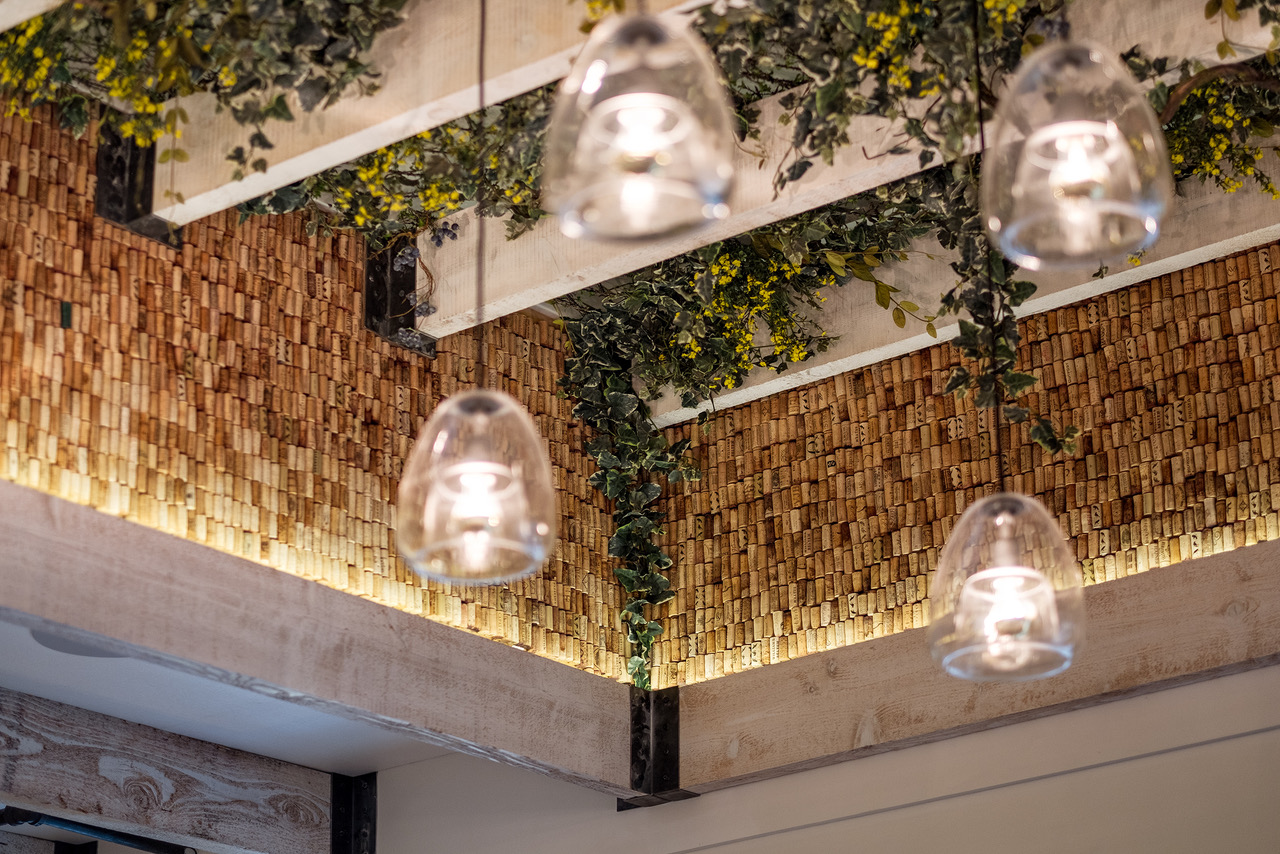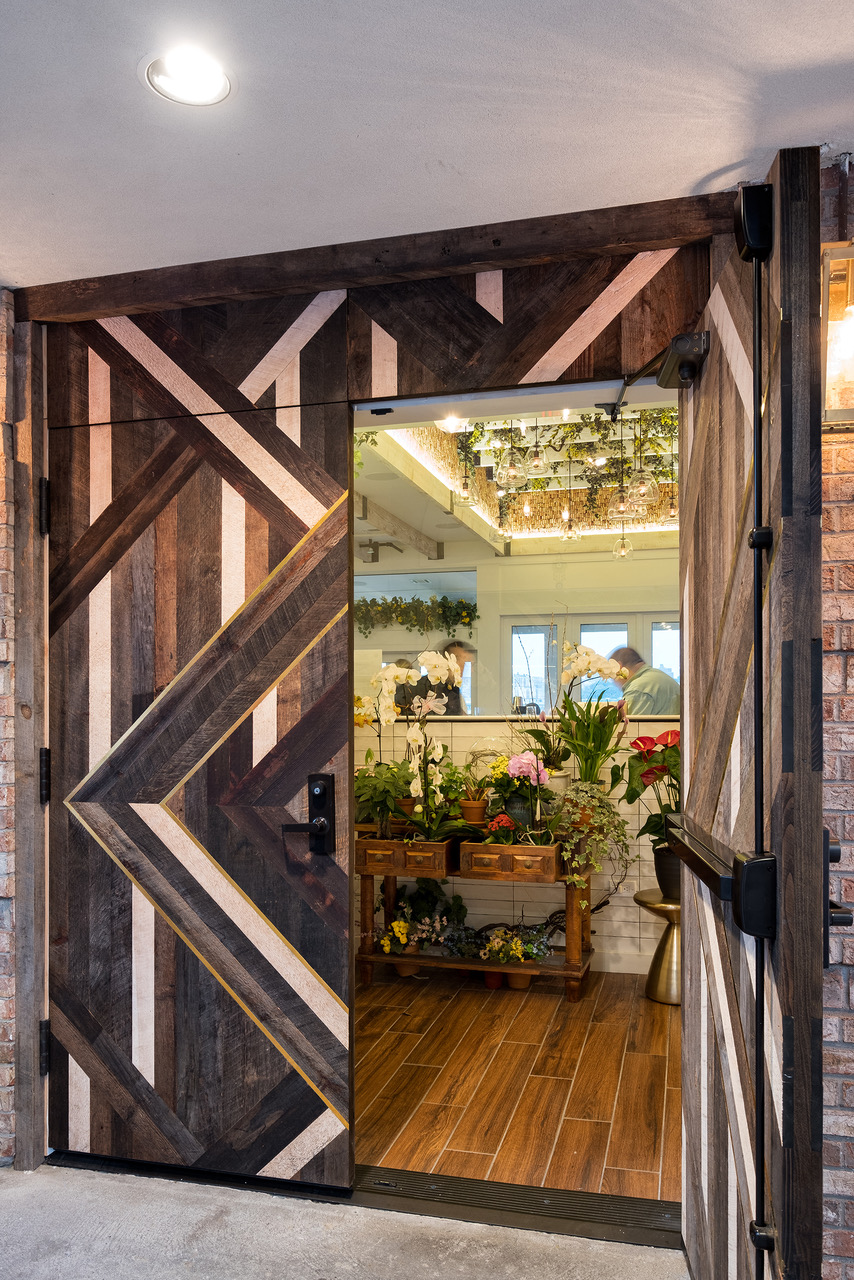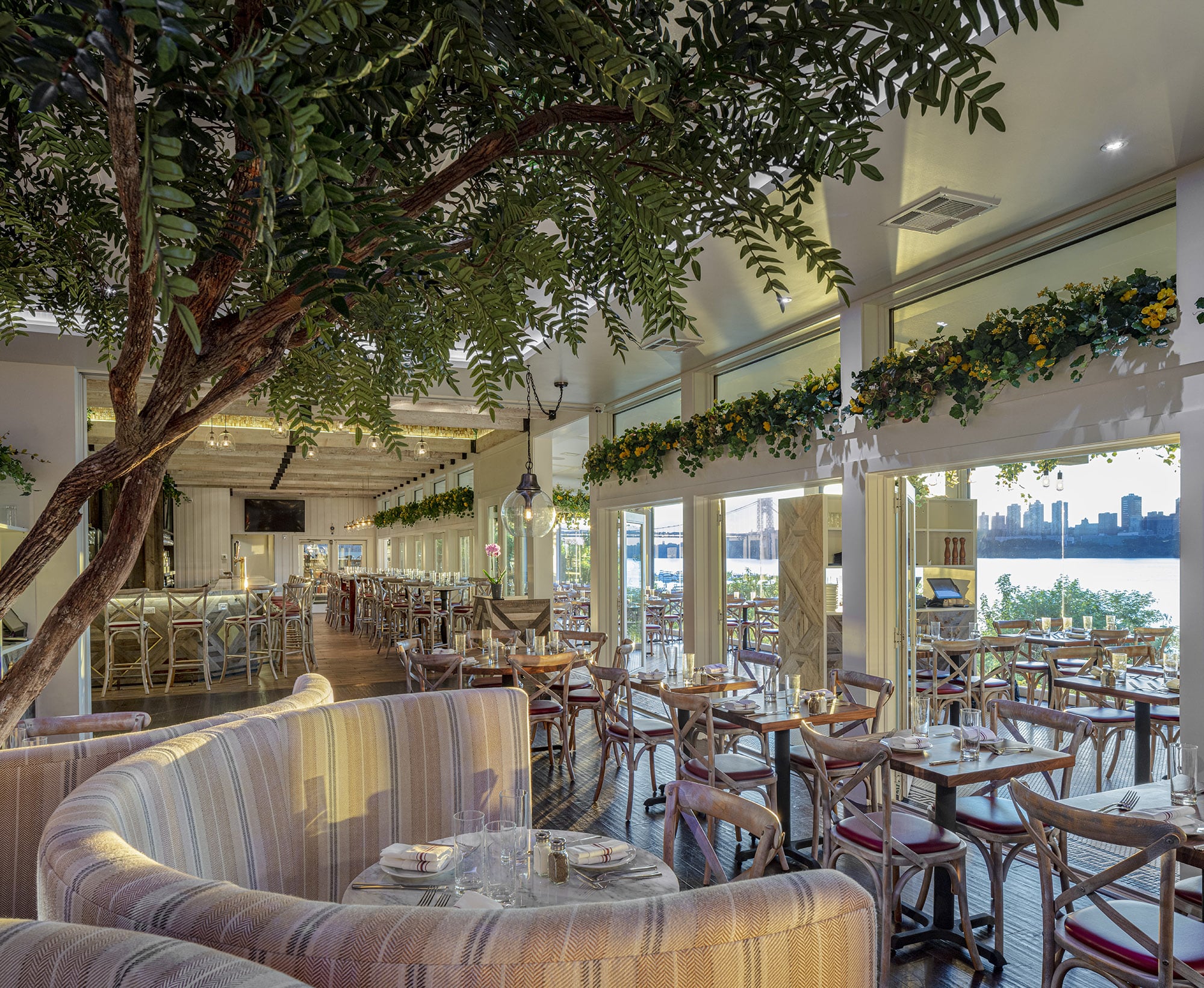 De Novo European Pub
De Novo, which aptly means "beginning again" in Latin, underwent a complete transformation.
Guests arrive at the building greeted by a newly designed reclaimed wood and brass detailed facade. From there, they step into a grand lobby where a drone was utilized to obtain images of the GWB looking toward NJ and NY, giving viewers the perception of standing in the middle of the bridge. Diners then move through an entryway via overhead pergola lined with greenery and a cluster of floating glass lights, including 15,000 repurposed up-lit wine corks, reminiscent of De Novo's Montclair location.
One of the most stunning features of the interior is a large, beautifully lit tree in the center of a dining room with curved banquettes. At night, the ceiling lighting scheme mimics the rhythm of music. Floor-to-ceiling windows in the sunroom offer diners panoramic views of boats sailing on the Hudson as well as the iconic GWB. The new exterior patio also boasts a 16-person bar and 100 more seats for outdoor dining and libations in a garden setting.